7. The Need for Sensuous Affection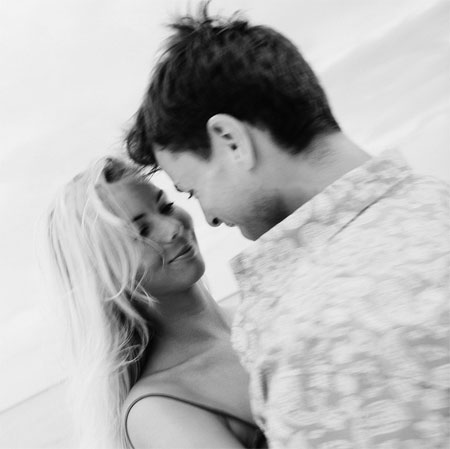 Sensuous affection is the communication of loving feelings through the physical senses (sight, smell, hearing, taste, and touch) rather than through the intellect. It may be used as a means to help meet your mate's other relationship needs. For example, you might use tender touches and softly spoken words to help your mate feel cherished or appreciated. However, sensuous affection is an important need in its own right. It is a gift of pleasure that helps your mate feel good physically and emotionally. Each time it is appropriately given, it serves to strengthen emotional ties and increase mutual good will between you and your mate. It is a powerful glue that can bind two hearts together. It can also be an effective lubricant that diffuses tension and helps each partner to be patient with the little irritations that naturally occur when two very different individuals are living together. A married couple can strengthen and enliven their romance by sharing the pleasures of sensuous affection.
Because men and women are wired for pleasure in different ways, they tend to perceive sensuous affection differently. While men are generally very attuned to how their mates look, women tend to be more attuned to how their mates speak, touch, and smell. Giving your man sensuous affection in a way he can readily understand may include looking pretty for him, flirting with him in the way you move, practicing good posture, and keeping his preferences in mind in the way you dress, wear makeup, and do your hair. Giving your woman sensuous affection in a way she can appreciate may include speaking softly and kindly to her, touching her tenderly, sitting next to her with your arm around her, holding her hand, or giving her a foot or shoulder rub or a warm hug. To facilitate the exchange of sensuous affection, both husband and wife should develop habits of smiling warmly, speaking in pleasant tones, practicing good hygiene, and being physically fit. Affection breeds affection. If you want it, give it; but give it a way that your mate can understand and appreciate.
A husband and wife may at first find it difficult to give sensuous affection to each other in ways that are expected and readily understood. However, making a thoughtful attempt, in itself, is an important part of communicating affection. If a husband's attempts at sensuous affection seem awkward and don't quite hit the mark, his mate will likely feel his affection for her by the mere fact that he is putting forth a special effort to please her. The wife should also realize that even if she is not the most comely or graceful of women, the mere fact that she is trying to understand her husband's brain, and is trying to please him visually, will likely be well-received by him.
Sensuous affection affects the emotional bonds between a man and a woman on a very basic level. Because of this, a couple can strengthen their relationship by increasing the amount and quality of sensuous affection they give each other. For the same reason, sensuous affection received from someone other than one's spouse can weaken the marital romance by creating competing emotional bonds. This can happen even when the source of perceived sensuous affection is not a real person. For example, when a man sees a picture of a seductively dressed woman in magazine advertisement, his brain interprets the visual stimulation as a gift of affection from that woman, with an attached message that says "I know this gives you pleasure, and there may be more to come…if you want it!" The feelings of pleasure, gratitude, and anticipation that such an experience provides can make a man less satisfied with the affection he gets from his wife, and lead to feelings of frustration or resentment. As his romantic attachment to his wife weakens, images of other women become even more distracting and tempting. A wife's romantic feelings for her husband can become weakened in a similar way. For the wife, however, it is usually not pictures of sexily-dressed men that are the problem. It is more often images of men expressing affection with loving words and tender touches. Such images may come from romance novels, soap operas, or similar entertainment. Marital romance can flourish only when husband and wife control their own environments so that the sensuous affection they are exposed to comes predominantly from each other.
Sensuous: giving or expressing pleasure through the physical senses, rather than pleasing the mind or the intelligence ("She luxuriated in the sensuous feel of the satin sheets.")—Cambridge International Dictionary of English
Affection: fond attachment, devotion, or love—Infoplease
For Women:
Meet your husband's need for sensuous affection.
Help your husband meet your need for sensuous affection.
For Men:
Meet your wife's need for sensuous affection.
Help your wife meet your need for sensuous affection.